2020 NEW DESIGN TABLET WITH ANDROID OR WINDOWS OS AND SMALL SIZE SCREENS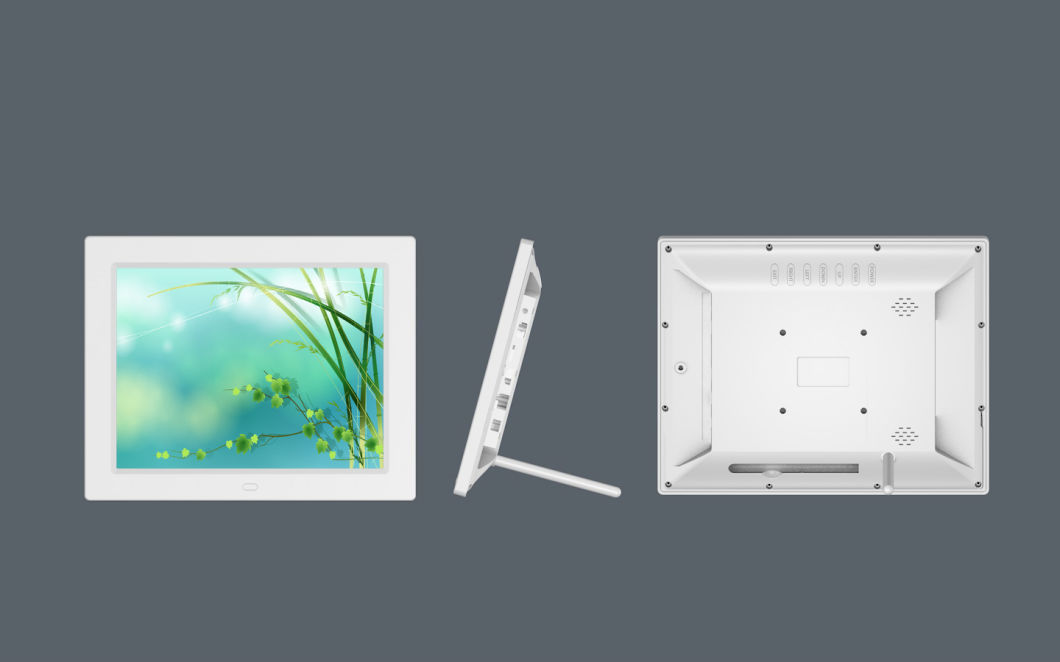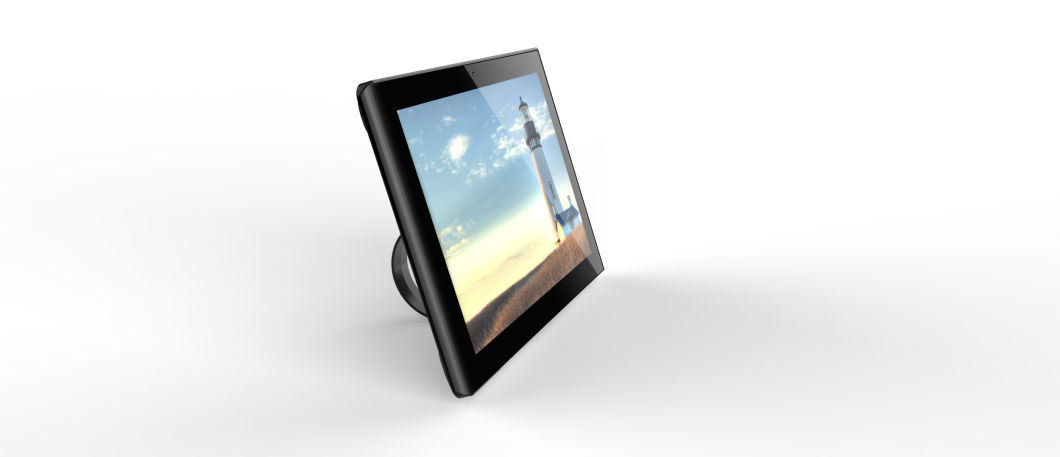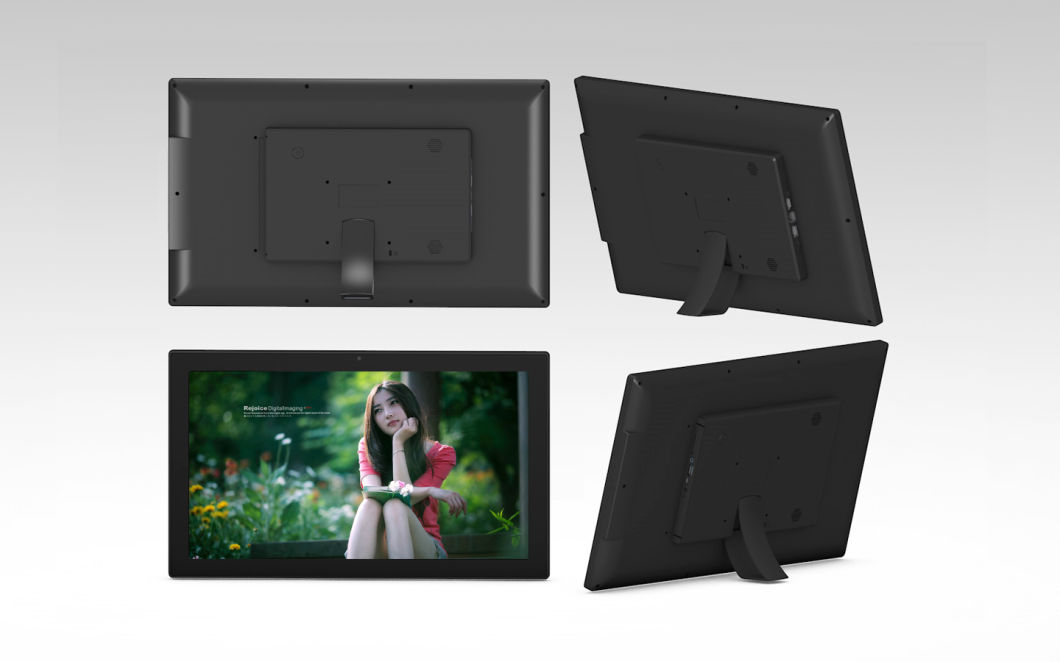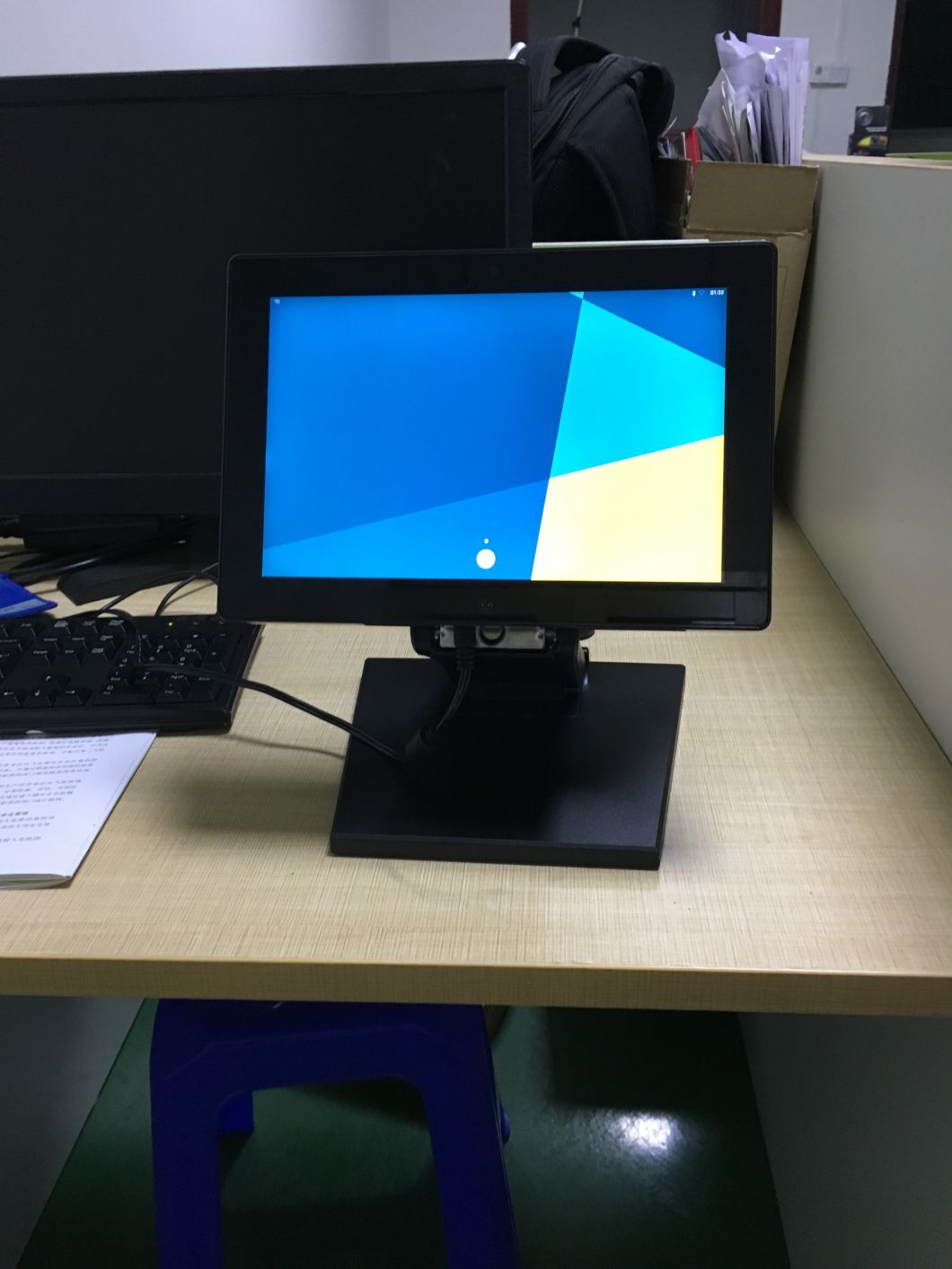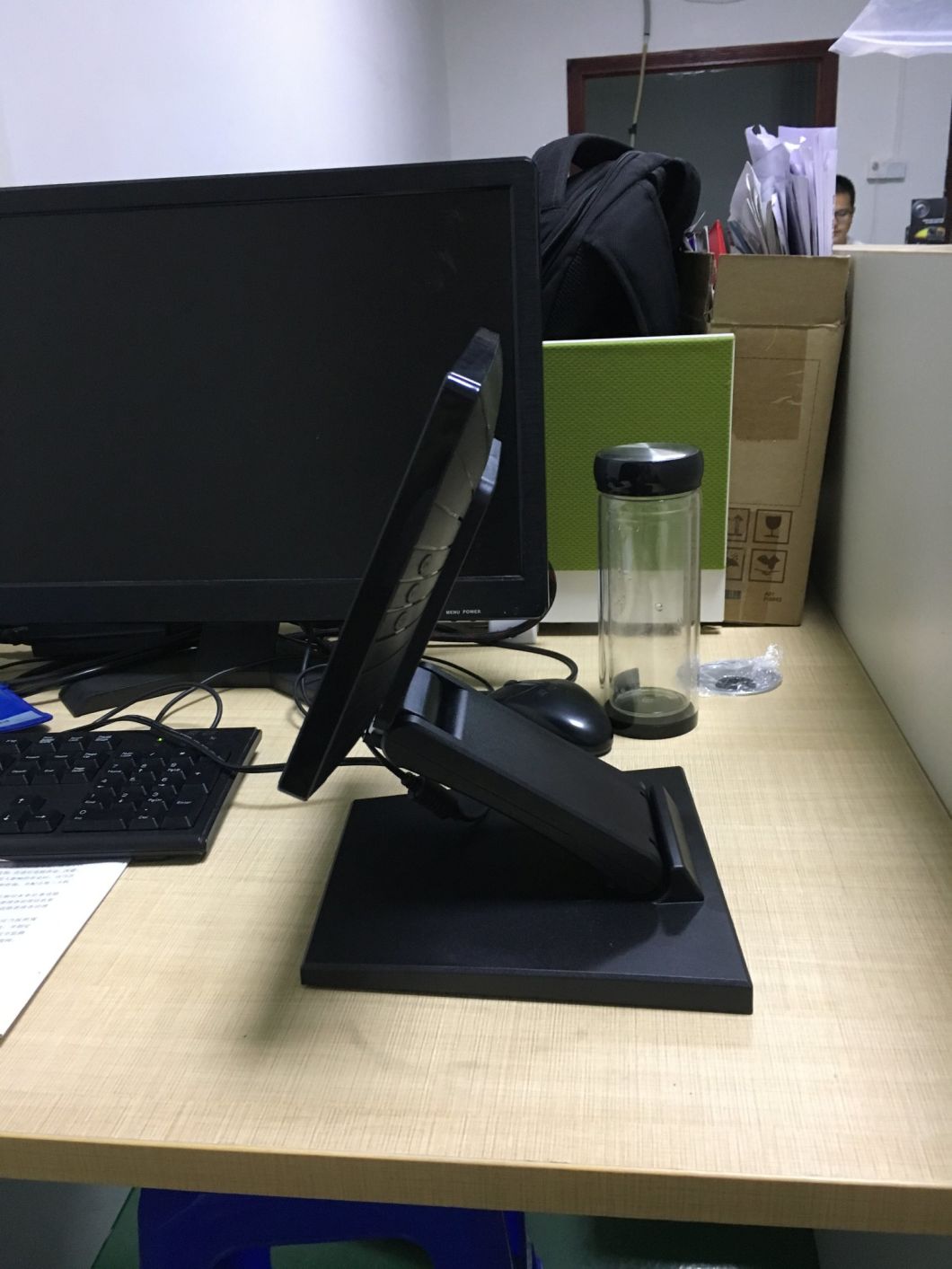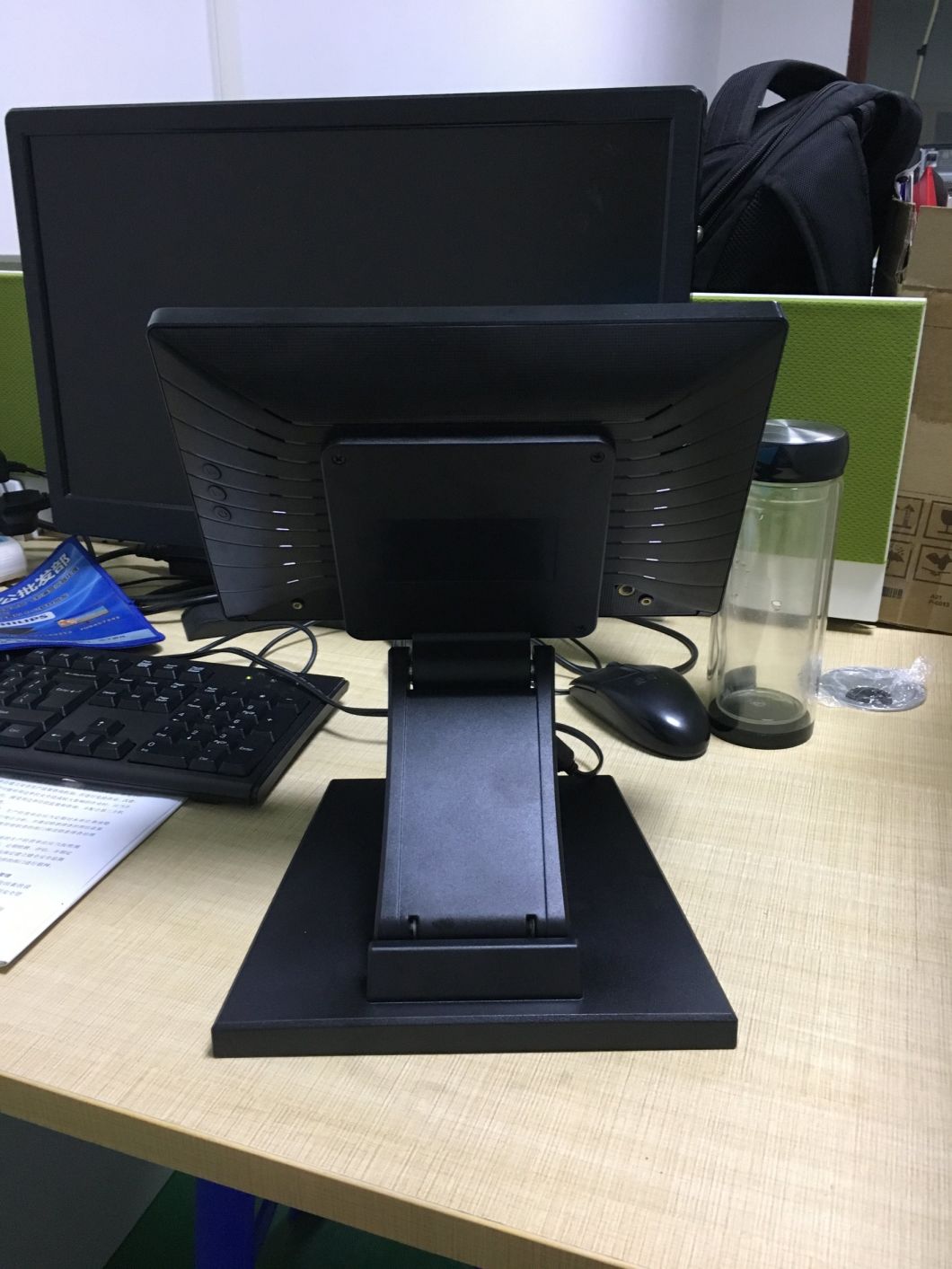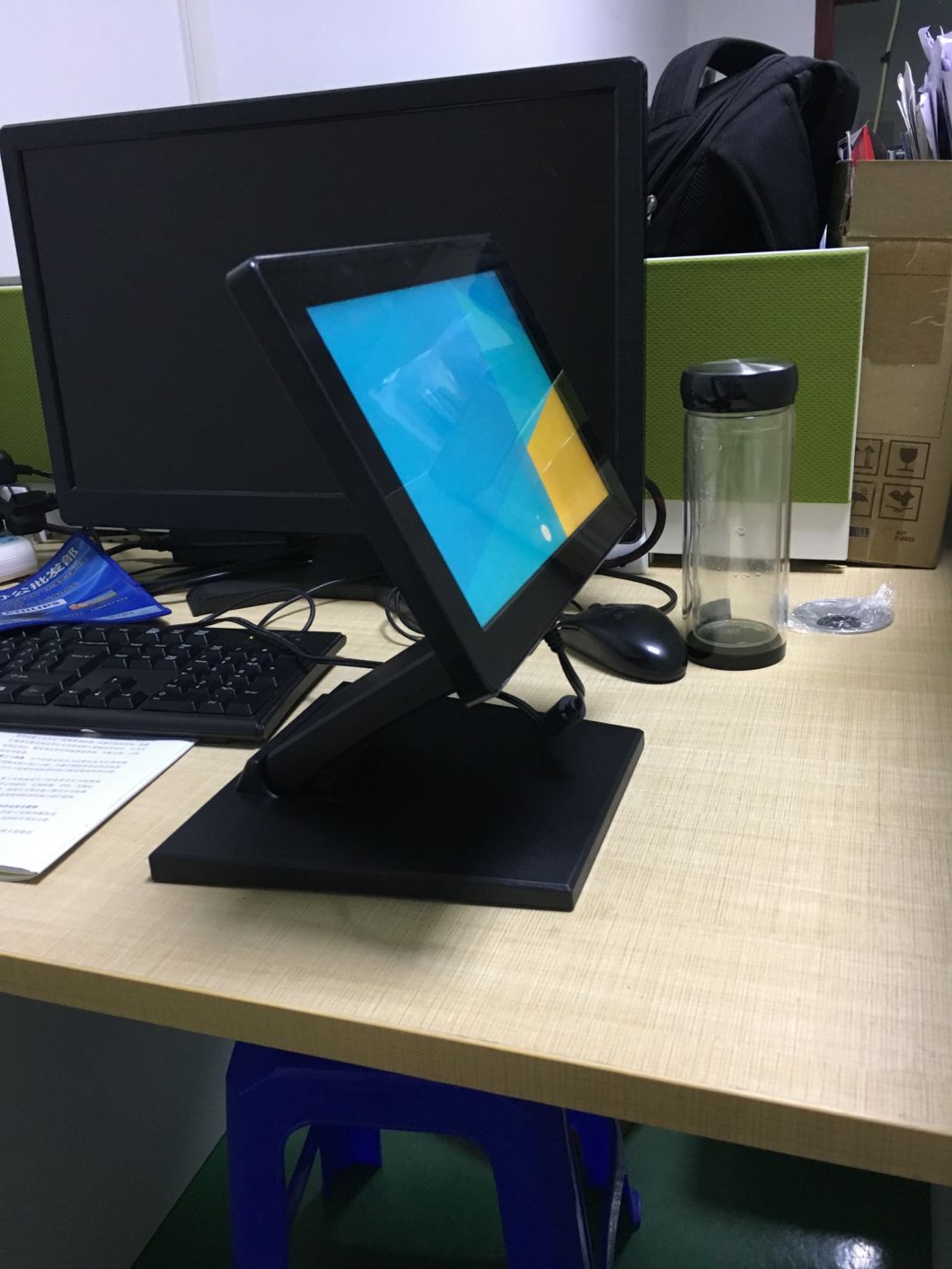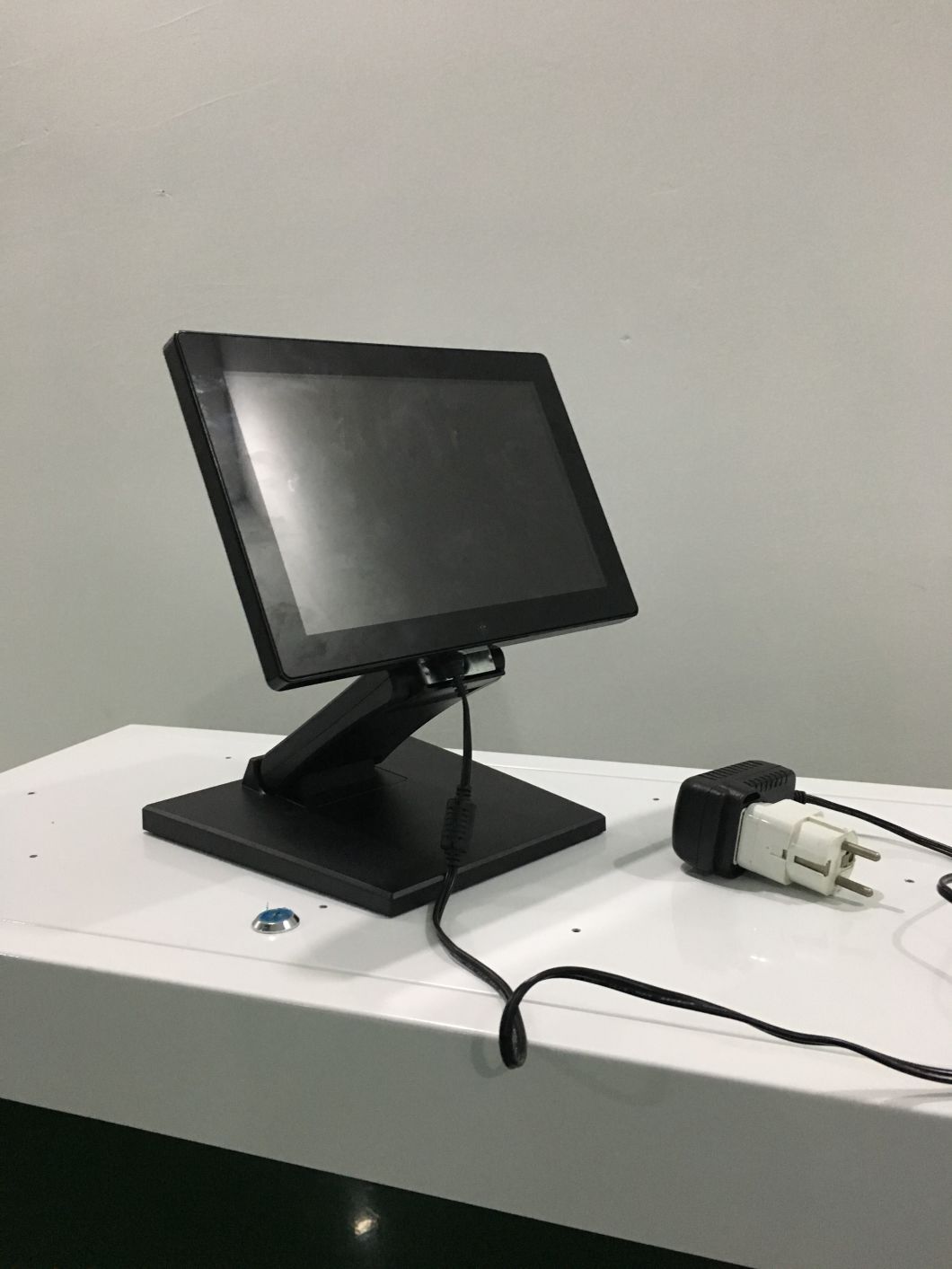 USB version advertising player: update advertisement by USB (A20

)
| | |
| --- | --- |
| CPU | HD video and audio decoder chip |
| System RAM | DDR 128MB |
| System ROM | NAND FLASH 4G |
| Storage | SD/USB |
| Decoding resolution | MAX. 1080P |
| O/S | UCOS |
| USB 2.0 Port | 1 x USB Host, 1 x USB OTG |
| Serial Port | 1 x Serial Port |
| I2C Interface | 1 x I2C Interface |
| LVDS Interface | 1 x can directly drive 15 ~ 100 inch LCD screen, 50/60Hz |
| Audio Out | 1 x Stereo Audio Out (2 x 10W/8Ω speaker can drive directly) |
| Etc. | RTC real time clock, Timer switch, System upgrade via USB |
| PWR Input | DC 12V/5A (Power On/Off) |
| PWR Consumption | Not more than 5W (Without speaker,LCD,backlight Inverter,USB device) |
| Shell material | Cold rolled steel with Aluminiun edge |
| Glass | toughened glass surface |
| Painting | powder coating |
| Color | Black/silver/white etc. |
Network version advertising player: update advertisement through internet
, OS: Android 4.4.1 (

A20
)
Main hardware

Board configuration

CPU

dual core ARM Cortex A9 1.5

GHz

(

max

1.6GHz

)

,

Motherboard M158,

GPU quad coreARM Mali-400 MP, HYNIX/SAMSUNG DDR3 1Gbyte, HYNIX/SAMSUNG NAND FLASH

8

GB

(

Scalable TF/USB

)

Decoding resolution

Perfect support 1080P Full HD

Main function

OS

Android 4.2.2

Programming

Perfect support for video / picture / caption / logo / Date Time Day / weather, etc. regional free split-screen combinations; support background images

Play Mode

Receiving media content over the network, stored in the local loop after, commercials, broadcast regularly, gaskets playback;




By U-import;




U disk playback.

Intelligent Management

B / S architecture, GTV digital signage release management system: a custom template; timed release program, the program cycle play, schedule broadcast emergency announcements, gaskets and other players scheduled to play, MD5 two-way encryption, multi-level approval; terminal group management, real-time monitoring, remote control, timer switch, time to download, flow control; access control; logging and statistics functions




C / S architecture, ADPE / EzPoster programming software: programming; schedule; Export card; two-way encryption; terminal timer switch and other functions

Multimedia Support

Media Format

Supports MPEG1, MPEG2, MPEG4, H.264, WMV, MKV, TS, flv and other mainstream video formats; supports MP3 and other audio formats; Support JPG, JPEG, BMP, PNG, GIF and other image formats

Basic interface

Power Interface

X1

Video input interface

VGA×1




HDMI×1

Video output interface

X 1,can directly drive 50 / 60Hz LCD, LVDS 30 core 2.0mm double needle

Audio input interface

X 1, linear input, 3.5MM headphone jack

Audio output interface

X 2,CLASS-D stereo amplifier output can directly drive 2 x 10W / 8Ω speakers, 2 core 2.0mm jack

Ethernet Interface

X 1,10 / 100M Ethernet

WiFi interface

X 1

,

WIFI(150Mbps)

3G module interface

PCIE slot (supporting a phone deck) x 1




USB interface x 1

USB2.0 interface

USB OTG x 1




USB HOST x 1

Backlight interface

X 1, 6 core 2.0mm jack

Fan connector

X 2 , 2 core 2.0mm jack

Infrared interface

X 1, 5 core 2.0mm jack, including red and green LED

Speaker Output

Left channel x 1; right channel x 1

Camera Input

X 1 , 30 core 2.0mm double needle

Function expansion port

Serial × 1




SPI port × 1




Camera input × 1




USB touch screen interface × 1

Serial ports

X 1,7 white core 2.0mm jack

SD card holder

X1

Additional features

RTC Real-Time Clock

Time synchronization

Watchdog reset

Using an internal watchdog, abnormal automatic recovery

External IR input

NEC format support dedicated remote control

Electrical Specifications

Power Input

Switching power supply (STB, 5VSB, 5V, 12V), 10 core 2.00mm
PC version kiosk (touch screen optional): its function is the same as computer (
windows
), can make self-service terminal kiosk with all kinds of extention function.
Touch screen technology

Standard touch screen

Infrared multi touch screen

Other touch screen

Capacitive,Resistance ,Surface etc.

Standard touch points

2 points / 4 points / 6 points

Other touch points

Up to 32 points multi touch

Standard PC Specification

Mini PC

CPU

Intel G32

6

0/3.

2

GHZ/Dual core

Main board

H81

/B75

RAM

DDR3,2GB

HDD

S-ATAII 500GB/16MB/5400rpm

Graphics

Intel HD Graphics

Ports

4 x USB, 1 x VGA, 1 x LAN, 1 x AUDIO-OUT , 1 x MIC-IN,DVI,HDMI

Operating system

Windows7,windows8,windows XP,Linux,Apple etc.

High PC Specification

(Optional)

Mini PC

CPU

Intel I3/41

5

0/dual core,3.

5

GHZ

Intel

I5 45

9

0/quad core3.4GHZ

Intel I7-

4790/quad core,3.6GHZ

Main board

Asus P8

H81M-D

Ram

4GB/8GB/16GB

HDD

1TB

SSD

32GB/64GB/128GB

/500GB

Graphic card

HD5450,1GB

; 2GB

Physical Specification

Kiosk shell material

1.5mm cold rolled steel+Acrylic cover

/Tempered glass

Color

Silver /Black/White/

customized pantone

colors.

Wall mounted support

With wall mounted Support

Audio | Speakers

2 x 10W Speakers, 1 x 30W Amplifier

Ports | Slots

Power input | Power switch | PC switch | USB | LAN |

WIFI

Cables

Standard power cable

Power Supply

International 110-240 AC power

Operating Temp | Humidity

Temperature:+5°C ~ +50°C | Humidity:0% ~ 80%

Packing Method

Export wooden box+export carton box+4cm foamy.
A
ndroid
version kiosk (touch screen optional): can make self-service terminal kiosk with all kinds of extention function.
Main board

A83 Eight Core/RK3188/RK3288

System Ram

DDR3-2GB

System Rom

NAND FLASH 8GB

I/O Connectors

2 x USB host,1 x RJ45,VGA x 1 HDMI x 1,AV x 1

Decoding resolution

MAX 1080P

wired network

built-in Realtek RTL8103EL

Audio

built-in HD audio 8(Realtek ALC888) audio system

Video format

MPEG1

,

MPEG2

,

MPEG4

,

H.264

,

WMV

,

MKV

,

TS

,

flv

Audio format

MP3

Photo format

JPG

,

JPEG

,

BMP

,

PNG

,

GIF

OS

Android 4.4

.4

OSD Language

Chinese, English, Spanish, Russian, German, French, Arabic, etc.

Network

3G,Ethernet,Wifi,and other wireless device extended

Touch screen

infrared multi touch 2 / 4 / 6 points touch

Environment

Operating Temperature :0°C to 40°C




Storage Temperature :-20°C to 60°C




Humidity:20%-80% RH at 40°C,

System Power Supply

AC 110V~240V,50/60HZ

Power cord

Yes

TFT panel grade

Imported new panel

Case

Cold rolled steel with powder coating+

transparent

glass surface

Package

Inner 4CM PE foam,Middle export carton box,Outer export wooden box
Magic Mirror Advertising player
CPU

RYX59HD/A20

IO connectors

1 x USB host,1 x USB OTG,1 x SD card slot,1 x I2C Interface,1 x LVDS output; 1 x AV,1 x VGA,1 x HDMI input

Storage

USB/SD card

Decoding resolution

MAX 1080P

Audio

built-in HD audio 8(Realtek ALC888) audio system

Video format

MPG,MPG-1, MPG-2, MPG-4,AVI,MP4, DIV, TS, TRP, WMV, M2TS, MKV, RM, RMVB

Audio format

MP3,WMA

Photo format

JPEG

,

BMP

,

PNG

OS

UCOS

OSD Language

Chinese, English

Play Mode

Supports loop playback ,USB auto copy and ad playlist mode

Environment

Operating Temperature :0°C to 40°C




Storage Temperature :-20°C to 60°C




Humidity:20%-80% RH at 40°C,

System Power Supply

AC 110V~240V,50/60HZ

Power cord

Yes

TFT panel grade

Imported new panel

Case

Cold rolled steel with powder coating+ mirror glass surface
1. All our products can be with the following
four
versions:
***
USB version ad player: update advertisement by USB (Single Version)
***
Network version advertising player: update advertisement through internet, support both Android OS and UCOS OS (Network Version)
***
PC version kiosk(touch screen optional): its function is the same as computer, support OS of Android,Windows7,windows8,windows XP,Linux,Apple etc. (Built-in PC Version

,

touch screen optional)
***Andorid OS4.4.4
kiosk(touch screen optional):
kiosks using Android OS system.
2. Lead time
For hot sale models, we usually have 2-10 units in stock, and they could be delivered after payment been received
For our standard products, 15to 25 working days, depends on the quantity.
For developing customized products, 25-30 days (depends on complexity of customers' requirements and quantity)
Features:
1,
Single Version
(
USB version ad player: update advertisement by USB
)
Network Version:
(
Network version advertising player: update advertisement through internet
)
1,Full HD display with 1920*1080 high resolution, new imported SAMSUNG,LG or AUO branded LCD screen, support 16:9 or 9:16 (horizontal / vertical ) display.
2,Support setting multiple sessions to automatically turn on and off with IR remote controller.
3,Support any split-screen, multi-window display, support to play different content in different windows.
4,Support multimedia file playback formats MPEG1/2/4, MP4, AVI, RM, RMVB, WMV, VOB, JPEG, MPG, BMP, TXT and other formats.
5, Support videos, pictures, scrolling text and many other combinations of multi media playing mode.
6, Support playing lists controlling, playing order setting, support to play automatically and circularly.
7, Free intelligent programming system, easy to use.
8, Support USB directly play, support copy between two USB.
2,
Android version TOUCH SCREEN SERIES
Using Allwinner A20 multimedia HD network multimedia decoder chip, the system plateform is based on Android 4.0 or above. Can replace entertaiment functions of the desktop PC, platform with standardized , open advantages;
Platforms and configurations: Hardware platform: ARM Cortex-A8 1.5 GHZ processor; software platform: Based on the Android operating system; memory: DDR3: 1G build in; Flash ROM: 4GB NAND
Support a number of different templates scenes, multiple task packages looping.
Support HD resolution 1920*1080

,

1080P HD video and photo playback; built-in HDMI 1.3 support 1080P and 3D output;
Full HD video format playback, compatible with a variety of playback formats: Video, RMVB, FLV, MPEG1/2/4

,

AVI, DIVX, XDIV, WMV9, H.264, VC-1,MOV,MKV,MP4, TS, M2T, VOB; Audio: MP3, WMA,WAV, EAAC+, MP2 dec,Vorbis(Ogg), AC3, FLAC (lossless audio), APE (lossless audio), BSAC; Pictures: BMP/PNG/GIF/JEPG(4088*4088);
Support Web/Flash player, with Web/ Flash Touch interactive functions, you can touch interactive platform for powerful applications;
Powerful input functions:
Support multi-touch, optical, acoustic,resistors,capacitors and infrared touch screen, with touch screen calibration function; Support infrared remote control input; Support USB mouse/ keyboard input;Support camera/microphone input; Support ID card/swipe credit card reader, keyboard password and other equipment input;
Powerful output function:
Support two display modes while boot up-vertical andhorizontal screen; Support LVDS/HDMI/VGA/AV output power switch freely; 1080P HD-point output; support the printer device output;
More storage media support: Support SD card. SATA hard driver.
Multi-language: Support Chinese, English and other languages for most of countries, TTF vector font support, no distortion shows
Timer setting: help save power and prolong its service life;after setting the time, the entire system is automatically started at boot time. And stop running then enter shutdown automatically while shutting down. Under shut down mode, the device does not respond to external operations, does not output any audio and video signals;
Rolling text: the rolling text will be showed at the bottom of the screen while playing video advertisement;
Clock display: build-in clock IC,can automatically update the time information after connect the network, automatic correction system time;
Weather: can automatically update the weather after connect internet;
Split-screen play:Support 1080P video, Pictures, subtitles, time,weather,Web/Flash etc. free split screen function;
Support remote reboot, remote shutdown, remote screenshots, remotely delete material;
Support powerful network: network/Wifi /3G;
Under system desktop or any other applications, the advertisements and rolling test can be suspension at the front of any place of the display;
B/S architecture, a strong background server management software Support, you can set up online advertising machine parameters, create playlists issued online, real-time/timing download servers commercials source, downloaded automatically play;
P
owerful Cloud network platform, the administrator in any place as long as login account via internet, can manage all the terminals. Weiwen is the first enterprise in our business line to provide server rental model manufacturers, to reduce the annoyance and expense from self-built server for end-user.
3,
PC version TOUCH SCREEN SERIES
Kiosk built-in computer
Can choose different hardware allocation levels.
All function same as computer.
Support internet, Lan, WIFI, 3G, Blue tooth etc.
Optional: Multi touch function, printer, webcam, bar code scanner, IC/ID card reader, bank card reader, bill acceptor etc.
4,
Video Wall
Panel: from 42 to 55inch or above LG/SAMSUNG/AUO industrial panel
Main features:
Branded LG/SAMSUNG/AUO industrial panel, supports 24 hours continuously playing
Full hardware structure, no CPU and operating system
Easy installation, only fix them together by metal bracket
Easy to operating, can operate system together with software flexible, we offer free software
Supports RS-232 serial ports remote control
Supports multiple signal input: BNC, YPbPr, VGA, HDMI, DVI and RS232
Images are displayed smoothly and naturally without time delay and tailing and image quality is quite smooth
Supports 10 x 10 pieces panels splice
Easy maintenance, if one unit is going bad, only replace it with a new one
Wireless control: common solution
The PC needs to connect LCD video wall with RS232 cable
And distance should be within 10m
The longer the cable, the weaker the signal
Now wireless control no need to worry about how to hide the cable between the PC and the distance is within Wi-Fi range
The new solution also supports multiple PCs to control LCD video wall
Supports multiple user management
Comes with 2xDVI inputs and supports two full HD signals at the same time. The common solution with one DVI input only, it requires a PC of matrix if two DVI inputs needed for the project, then the cost will increased
Supports setup screen timer and memory function after cutting off power
Scene management: users can save and preset the scene that want to display and can setup the scene interval in turn time
Accessories: RS232 convertor, RJ45 convertor, VGA cable, RJ45 cable, power cable, remote controller and software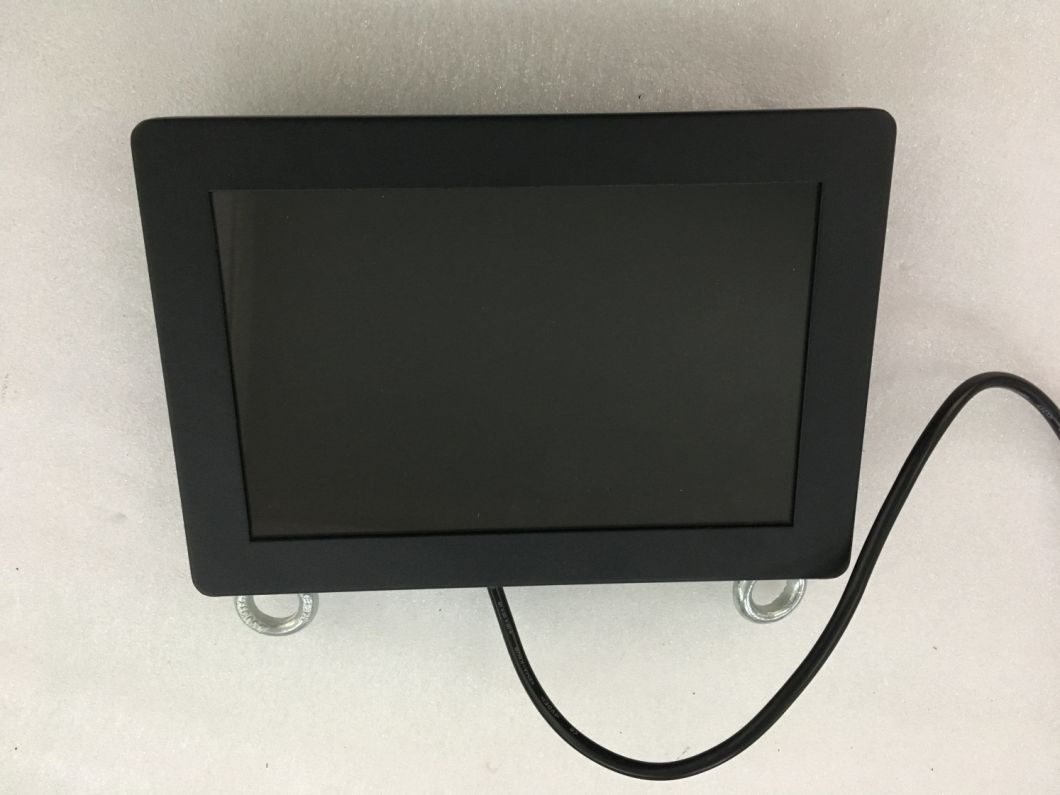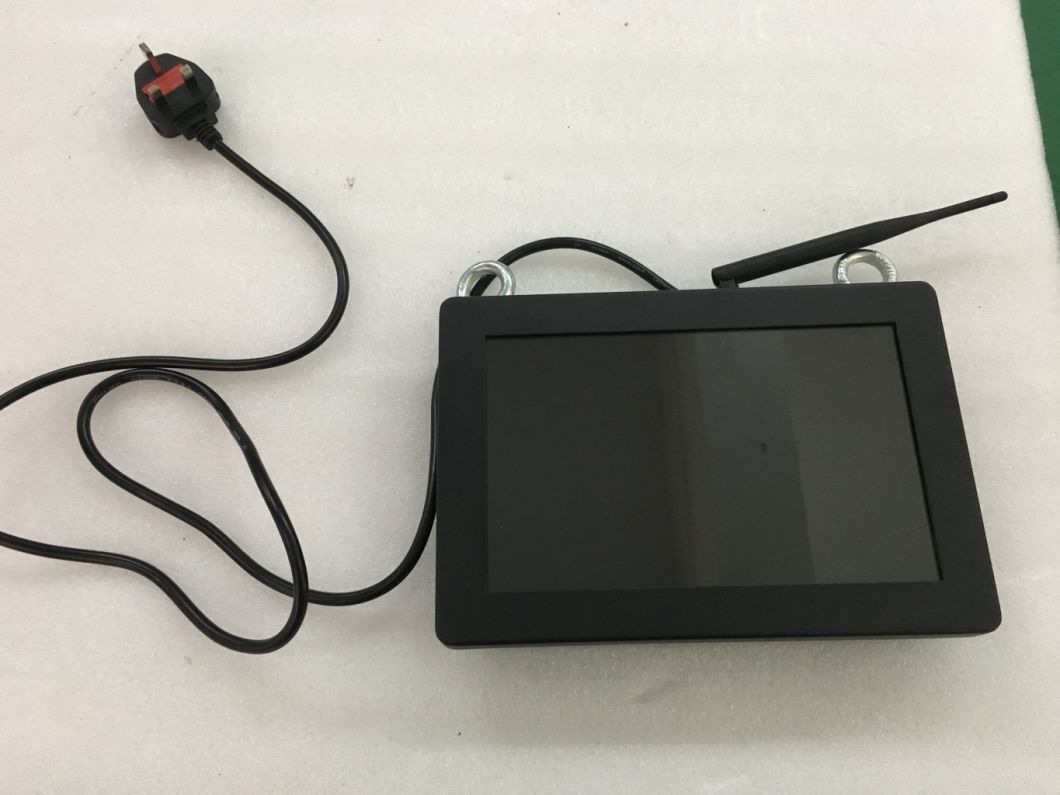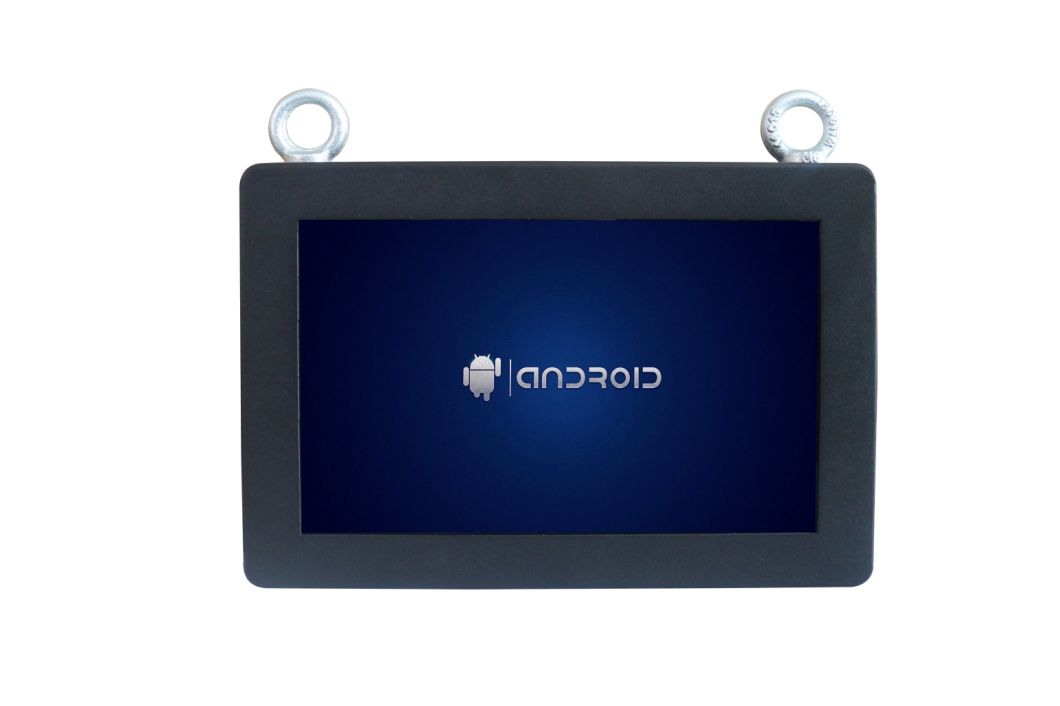 Shenzhen TOPADKIOSK is highly specialized in the field of LCD Digital Signage products, LCD DISPLAY, QLED display, OLED display. We have developed our own LCD products Series, such as digital signage, all In One PC, touch screen, lcd video wall, outdoor IP67 High Brightness LCD Digital Signage, etc, the size is available with 7" Inch to 98 Inch etc. These products have been widely used in the USA, Europe, Southeast Asia, the Middle East, Africa and other countries and regions. These products are suitable for advertising in lots of areas, such as buildings, shops, hotels, supermarkets, railway stations, bus stations, airports, taxis, buses and other outdoor areas. Quality and Service is Our Symbol.The most important factor for us to win our customers' hearts and found the long-term business relationships with our customers is quality and service. With these years' research, development and manufacture, we have accumulated our special experience and methods to control the quality through the whole process of designing, material purchasing, manufacturing and marketing. Especially for the material quality, we have founded firm relationships with our suppliers and even invested in some supply companies to directly control quality. We offer 7*24 hours service to all our clients. Our sales person and after-selfteam will keep on line to answer and solve all questions for you. Providing services beyond our customers' expectations is our purpose. Our excellent pre-sales services and after-sales services have earned us many customers' hearts. Customized designs are most welcome! Our advantage is to give whole solution to our clients according to their needs.